CounterPoint helps you count the traffic in your area.
This helps us build better routes for everyone.
First, you'll need to join a counterpoint on the map or make a new one in your area.
Here's what counter-points look like on the map.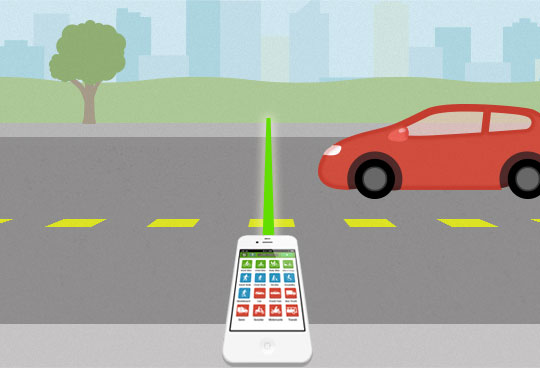 At your counterpoint, make an imaginary line across the street.

When traffic passes through your imaginary line, count it by tapping the corresponding button.
When you're done counting, choose a few environment conditions, and submit your count and that's it.
Learn More About our Count Types